Reflecting on 2017, Envisaging 2018
DHR News, Featured | 22nd December 2017
As another year draws to a close, some of the DHR team share their Christmas plans, highlights from 2017 and what they are most looking forward to in 2018.
Catherine: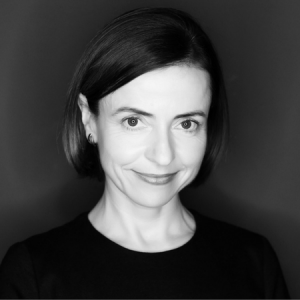 I understand that my son has ordered a onesie for me from Santa.  If it arrives, I shall spend some time in it.  For New Year, I shall join the swallows in some winter sun.
I think the DHR team made a difference to lots of campaigns and issues in 2017, and it's been good fun along the way. Working with a great team is a highlight, and a privilege. Outside of work, I climbed a difficult route in the Alps back in August: lots of ledges and rope climbing, which almost stopped my heart, but the experience is now firmly on my achievement list!
I'm looking forward to the European Year of Cultural Heritage, which DHR will be working on.  There are some new projects and collaborations on the horizon for 2018 that will make the year ahead extra exciting!
Sebastian:
For the first time, I won't be going home to Germany for Christmas this year, so I'm looking forward to an Irish celebration with all the trimmings: turkey, ham, Christmas crackers and … a Christmas Day swim at the Forty Foot!
2017 was another year of exciting client events and announcements. One of my highlights was winning the contract to work with the Heritage Council on the European Year of Cultural Heritage 2018. Another highlight was to work with the National Library and Seamus Heaney's family on the announcement of a major exhibition about the work of the poet, which will open in Dublin next summer.
And, as an especially Christmassy conclusion to the year, it was a pleasure to meet Bob Geldof this week for the donation of the Band Aid archive to the National Library.
I hope 2018 will be as happy, healthy and full of adventure as 2017.
Sinead:
Before heading home to Donegal for Christmas, I will be catching up with friends who are home from London, New York and Yangon. When back in Ballyshannon, I plan on going for walks on the beach and spending hours sitting around the dining table with my family setting the world to rights and enjoying lots of delicious food.
I have had a great year and have enjoyed getting to grips with my new role in DHR. I was delighted to finish a HR course in Griffith College, and a road trip around the stunning Puglia region of southern Italy was a personal highlight.
I hope that the 8th amendment will be repealed in 2018, and that the debate that precedes the referendum is respectful on both sides.
Louise:
My plans for the festive season include spending quality time with family and friends, long walks along the Dublin coast and testing out cúpla focal with mo chairde líofa.
2017 seemed to pass by in the blink of the eye. A few of my work highlights were being nominated to the CSR Stakeholder Forum's Ambassadors and Communications working group, organising the National Library of Ireland's 140th birthday party and helping to win new business. Personal high points included moving to Stoneybatter and completing my fourth Hell & Back!
I hope that in 2018 we see the world striving to be a more equal and positive place, with actions speaking louder than words.
David: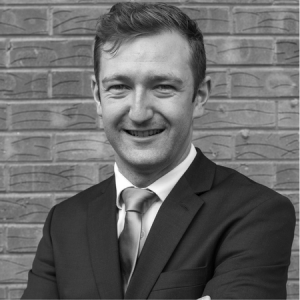 This Christmas, I'm looking forward to returning home to Co. Meath to spend a few days with my parents and my sister. No doubt I'll find myself indulging in plenty of home cooked delights while vegged out watching all my favourite Christmas movies. I always love catching up with old pals from home this time of year as well, many of whom are travelling home from far and wide.
It's been a busy year by all accounts, full of great moments. Some of the highlights would have to include an incredible week exploring Sicily, seeing Coldplay in Croke Park (one of the gigs of the year) and working on a number of exciting projects and events in DHR.
I'm very much looking forward to seeing what excitement 2018 has in the pipeline. Hopefully it will involve plenty of travel, a good run for the Irish and Leinster rugby teams and lots of new opportunities. Bring it on!
Eleanor:
Over the Christmas holidays I plan to watch some of my favourite Christmas movies, catch up with some friends and spend some time with my family.
My biggest highlight of 2017 was definitely completing my Masters in Business Management, and then of course starting my internship at DHR in November.
In 2018, I hope to keep gaining valuable experience in the world of PR!
Stephen:
For Christmas, I'll be heading home to Co. Waterford to spend time with family, get outdoors and lap up a pace slower than Dublin's. My freshly minted sister-in-law will be joining us for the first time since getting married last month making it extra special.
Starting with DHR during Christmas week has been a pretty perfect way to round off 2017. Other personal highlights from the year include travelling much more than I thought I would, being my brother's best man and getting a couple of features published in national print media for the first time.
Ahead of 2018, I am championing optimism, hoping the world becomes more equitable, stable and less fractured than has been the case this year.