January 28, 2014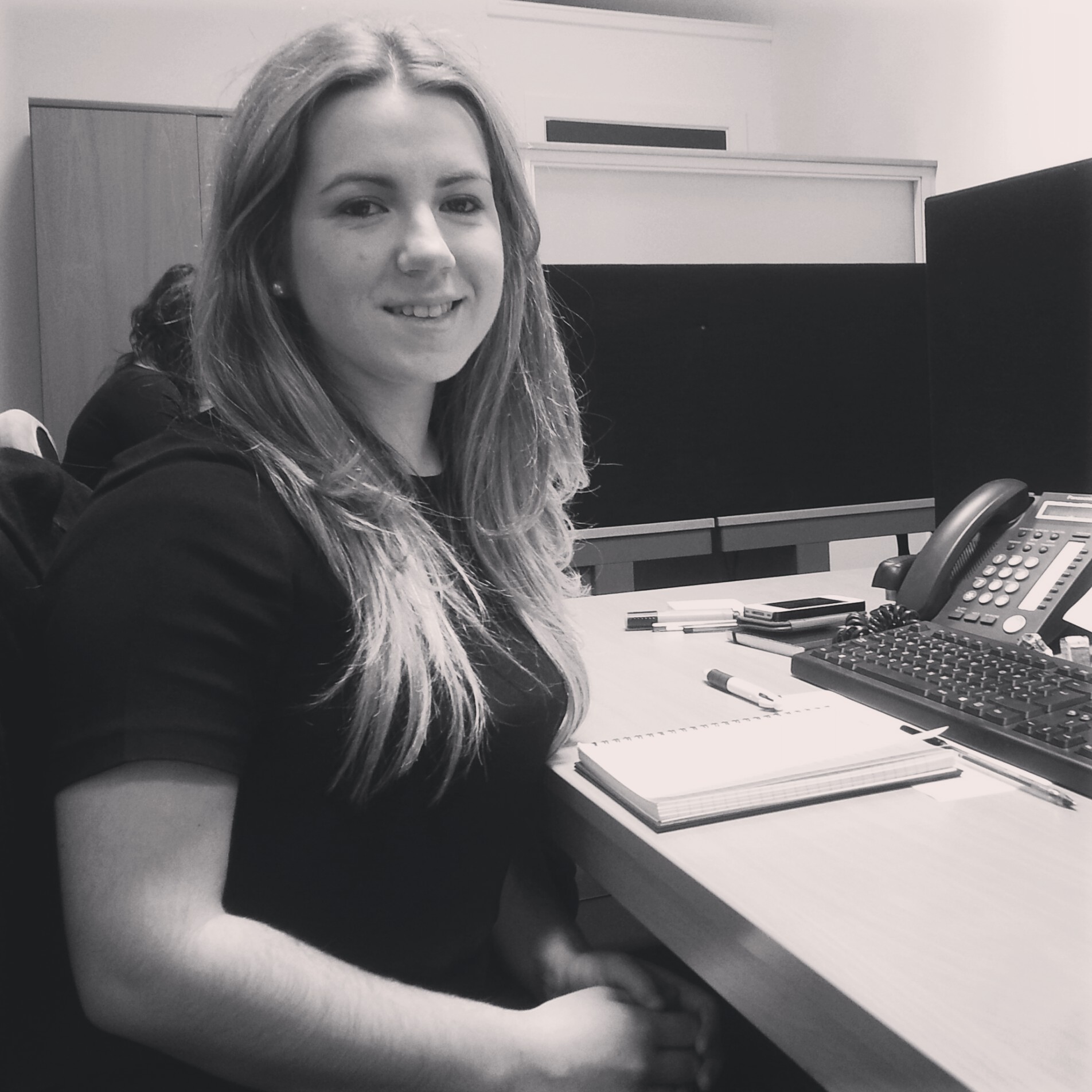 An Inside View of a PR Internship
Emma Walker is currently participating in DHR Communications' internship programme.  Here, she shares her insights on making the move from the classroom to the 'real world' work environment…
Ascending from university lecture halls to your first real '9-to-5' job can be quite the step. Whether it is your new found unease at hearing your 6.45am alarm, or the appreciation you get for food about 30 minutes before lunchtime, there is no denying that the adjustment can be a shock to the system. Being 22 and graduated is a terrifying concept. There is such pressure on this generation's graduates to find their feet, settle into a role and start their career. Most, however, have woken up and smelt the roses and learnt the truth – walking into a dream (and permanent) job in an economy where opportunities are limited can be difficult.
And so the 21st Century has seen significant growth in professional internships; providing an opportunity for today's youth to explore different avenues and gain an insight into the day-to-day running of their chosen sector. This professional career on-the-job learning method, which has flourished worldwide, can be compared to apprenticeships for trade and vocational jobs. The intern finds themselves 'in training' for a set period of time in a company in an area in which they are studying or have an interest. For me, that was public relations.
Having pursued an undergraduate degree in Spanish and Sociology, teaching was often suggested as a possible route for me to take. This path, however, was not for me. During the final few weeks of college, I applied for a Postgraduate Diploma in Public Relations and Event Management in Fitzwilliam Institute, with which now I am just past the half way mark. Consisting of a 12-week course and a three-month work placement, this course opens the student's eyes to the role of a PR practitioner, whether in-house or in a consultancy; the different PR sectors; and a crash course in PR writing, along with a wealth of other modules.
Towards the end of November, internship applications and interviews began, and, despite having interviewed for and worked in many different roles previously, it was tough. Like any other sector, the process can be competitive, long and draining but, once a place is secured, there is nothing but excellent experiences ahead.
I started here in DHR just three weeks ago and I have already learnt so much that I will be able to carry with me into future endeavours. Whether it be the simple act of transferring a call or the more complex task of dealing with media enquiries, I am constantly learning and there are still nine weeks to go.
Between the team I work alongside and the array of clients that I have had, and will have, the opportunity to work with, I have been very lucky with my placement. While theory is taught in the classroom, it is the opportunity to put what you have learnt into practice that an internship gives you and, in this climate, that is invaluable.
My advice to those looking into an internship is to apply wholeheartedly, be confident, and try not to let the common perception of an overworked, tired and unhappy intern put you off. It isn't always the case.