November 28, 2016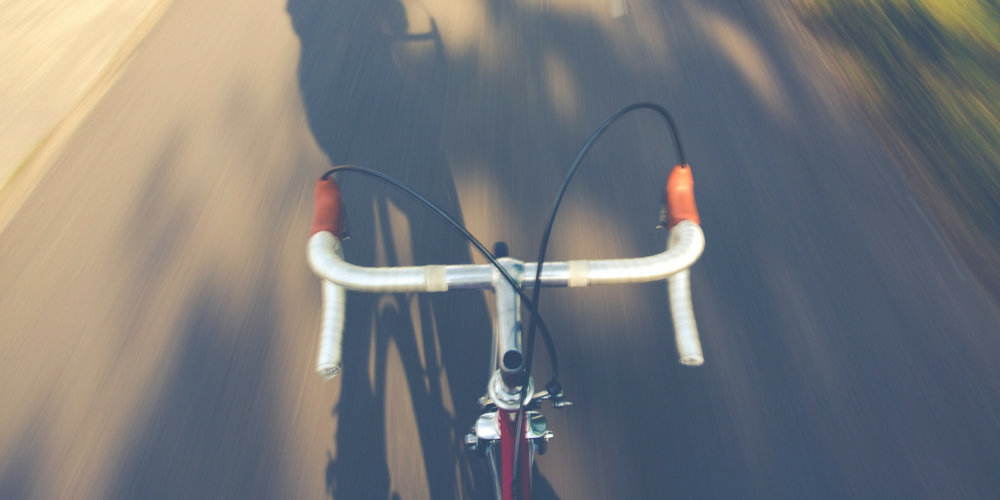 Commuting by Bike – Getting More Dubliners on their saddles
Commuting by bike is the only logical choice for me. This has been the case for a number of years; whether I was cycling to school, college or work. It is quicker, cheaper and healthier (both for my mental and physical state) than any other option that is available for me on my journey from Glasnevin to Francis Street.
And I'm not the only one; more and more commuters are realising the benefits of commuting by bicycle. Anecdotally, there are many more cyclists on the streets than in recent years, and research suggests that the number of people cycling into work in Dublin is at its highest rate ever.
However, according to the 2015 Canal Cordon Report, cyclists still only represent 5.5% of Dublin commuters. This is a tiny minority, compared to cities like Amsterdam or Copenhagen, where up to a third of commuters travel by bike. So what is stopping the vast majority of people from cycling?
Obviously, there are drawbacks: you're out in the Irish elements and can turn up to work in need of a couple of hours drying time before you can do anything, but this problem can be quickly solved with good waterproof gear.
There is also the more pertinent issue of safety. In the grand scheme of things, cycling deaths are reducing but there have been nine cycling deaths on Irish roads this year. That's nine too many.
To improve road safety for cyclists and get more people on their bikes, there needs to be extra funding for cycling infrastructure. Cycling represents less than one per cent of the overall transport expenditure, with Denmark and the Netherlands dedicating somewhere in the region of 10 percent.
Extra funding could provide for increased cycle lanes; for the majority of my cycle to work I have no dedicated cycle-lane. And even when there is one there are often cars parked on them. Having a dedicated cycle lane is important as it gives cyclists their own space, one that won't be encroached upon. As an experienced Dublin cyclist I've found that I have to "fight" for my space on the road, and assume the worst of drivers in order to stay safe. I can see why those who aren't in the habit of cycling would be dissuaded from cycling because of the safety concerns.
In contrast, I visited Amsterdam a couple of weeks ago (and will be emigrating there in the New Year), and the city felt much safer for cyclists. This is because cyclists are given priority, there are cycle lanes everywhere and there really is safety in numbers – the more bicycles present, the more drivers are aware of their existence.
But more than simply infrastructure, there seems to be a different atmosphere surrounding the use of the bike; it was for everyone, young, old, male, female; it was simple, with huge amounts of space for locking your bike; it was respected, with drivers and pedestrians making way for cyclists when they could. Amsterdam has deemed commuting by bike logical.
Amsterdam is the bicycle capital of the world, but what's interesting to note is that it hasn't always been this way. According to this Guardian article, in the 60s and 70s, Dutch cities witnessed significant growth in the number of motorists and a subsequent increase in traffic deaths, peaking at 3,300 deaths on the roads in 1971. This led to a wave of protests and activism, and this, coupled with the oil crisis in the early 70s, led to Amsterdam becoming the bicycle capital it is today.
I think the time is now for Dublin to change its attitude towards cycling. Increased cycle lanes would be a good start, but more importantly what's needed is wide-ranging, long-term strategies like Dublin's traffic-free plan for swathes of the city centre.
By making areas car-free, cyclist, pedestrian and public transport users can be prioritised, but even plans like these can be presented as a ban on cars rather than a rebalancing of road space and developing a long-term strategy to deal with vehicle overcrowding in the city.
The Dublin Bike scheme has had an overwhelmingly positive impact, as it makes cycling much more accessible for the commuter, with no need to buy a bike or worry about where to lock it. It is also encouraging to see the introduction of a Dublin City Council cycling and walking officer, who acts as an advocate for the cyclist – particularly important in recent months as Dublin's roads get a shake-up thanks to the LUAS cross-city works.
While these are steps in the right direction, old habits die hard and the car still dominates Dublin's streets. Hopefully, attitudes towards cycling will continue to change for the better, along with robust long-term strategies for making our roads safer and more accessible for cyclists. In the meantime, I will go be amongst my people in Amsterdam.