Home
»
DHR News
»
Clients
»
ESB awards over €150,000 in funding to Dublin-based community organisation
October 30, 2015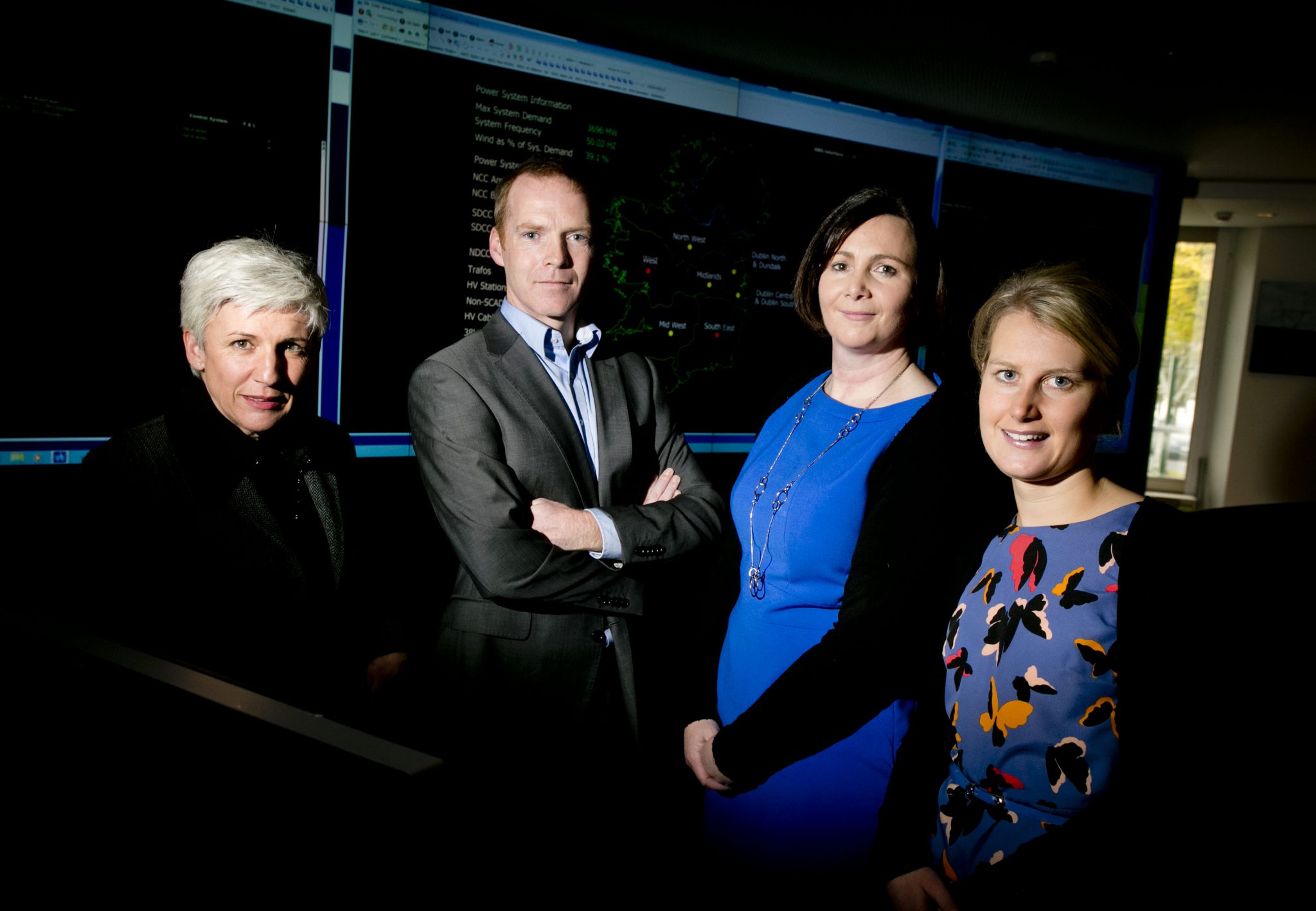 ESB awards over €150,000 in funding to Dublin-based community organisation
PRESS RELEASE 
Friday, 30th October 2015
ESB awards over €150,000 in funding to Dublin-based community organisations
ESB has awarded funding of €150,986 to 21 Dublin-based community and voluntary organisations as part of the autumn 2015 round of the 'Energy for Generations' community fund.
A special cheque presentation took place at ESB Networks offices in Leopardstown today (30.10.2015)  awarding  funding to three of the Dublin-based organisations for their national or all-island projects. The winter 2015 round of applications has also been launched and is now open for applications.
The Energy for Generations fund supports the work of not-for-profit organisations, charities and community and voluntary organisations whose work falls under the following areas: educational access and support; suicide prevention; and care of the homeless. Today's funding announcement forms part of over €270,000 being awarded to 47 community and voluntary organisations across Ireland, as part of the autumn 2015 round.
The organisations awarded for their national projects at today's event include:
Educational development charity Suas received funding for their literacy support programmes in DEIS schools (Delivering Equality of Opportunity in Schools, the State's main policy initiative to tackle educational disadvantage).
The Irish Men's Sheds Association received funding for a series of local network wellbeing events for 6,000 'Shedders' (Men's Sheds members).
Youth outreach movement Soar received funding to deliver workshops for young women in the areas of self-confidence, sexuality, media and body image.
The remaining 18 Dublin-based organisations receiving funding are for wide ranging projects including counselling services, educational activities for adults with intellectual disabilities, programmes promoting STEM (Science, Technology, Engineering and Maths) at second level, and an arts festival with a mental health theme.
The cheque presentation highlights the partnership between ESB and the charities and focuses on the positive impact of the three organisations in Dublin and all over the country.
Speaking at the presentation, Marguerite Sayers, Managing Director of ESB Networks, said: "We are delighted to be able to support the great work of fantastic community and voluntary organisations through ESB's Corporate Social Responsibility programme and our Energy for Generations Fund. Today's cheque presentation is an opportunity for us to recognise and applaud the work taking place in Dublin and at a national level.
"Our employees choose the focus of our programme, and at today's event, we are pleased to recognise the educational work of Suas and Soar and to support Irish Men's Sheds' work in the area of wellbeing. These three organisations are addressing critical local and national issues and ESB is proud to be able to ensure that they can continue to provide their much needed services to communities in Ireland."
Each year, ESB awards funding to approximately 150 projects across Ireland. The autumn 2015 successful projects are diverse and include counselling services, educational activities for adults with intellectual disabilities, supporting childhood literacy and numeracy, and workshops on self-confidence and body image.
Full details on applying to the Energy for Generations Fund, including eligibility criteria for projects, can be found here: https://www.esb.ie/main/community-sponsorship/energy-for-generations-fund.jsp
ESB's Energy for Generations Fund is open to organisations within the Republic of Ireland and Northern Ireland.
ENDS
Contact: Emily Brennan, DHR Communications, 01-4200580 / 086 – 1658629
Notes to Editors
Interviews available on request.
Photos of the presentation are being circulated to all national and local Dublin picture desks and are available from Fennells photography (01-6689766).
Full list of projects awarded in the ESB Energy for Generations Autumn 2015 funding round available here.
About ESB
As Ireland's foremost energy company, ESB is working towards a brighter, more sustainable energy future by investing in low carbon generating technologies, building smarter electricity networks and working with others to find innovative solutions to today's energy challenges. ESB's corporate social responsibility fund, which was established in 2005, disburses approximately €1m each year across a range of community and issues-based initiatives. Follow ESB on Twitter, LinkedIn, and YouTube.  For further information, visit: www.esb.ie