Home
»
Press Releases
»
Banks Have Role to Play in Addressing Social Housing Shortages – ICSH
October 9, 2014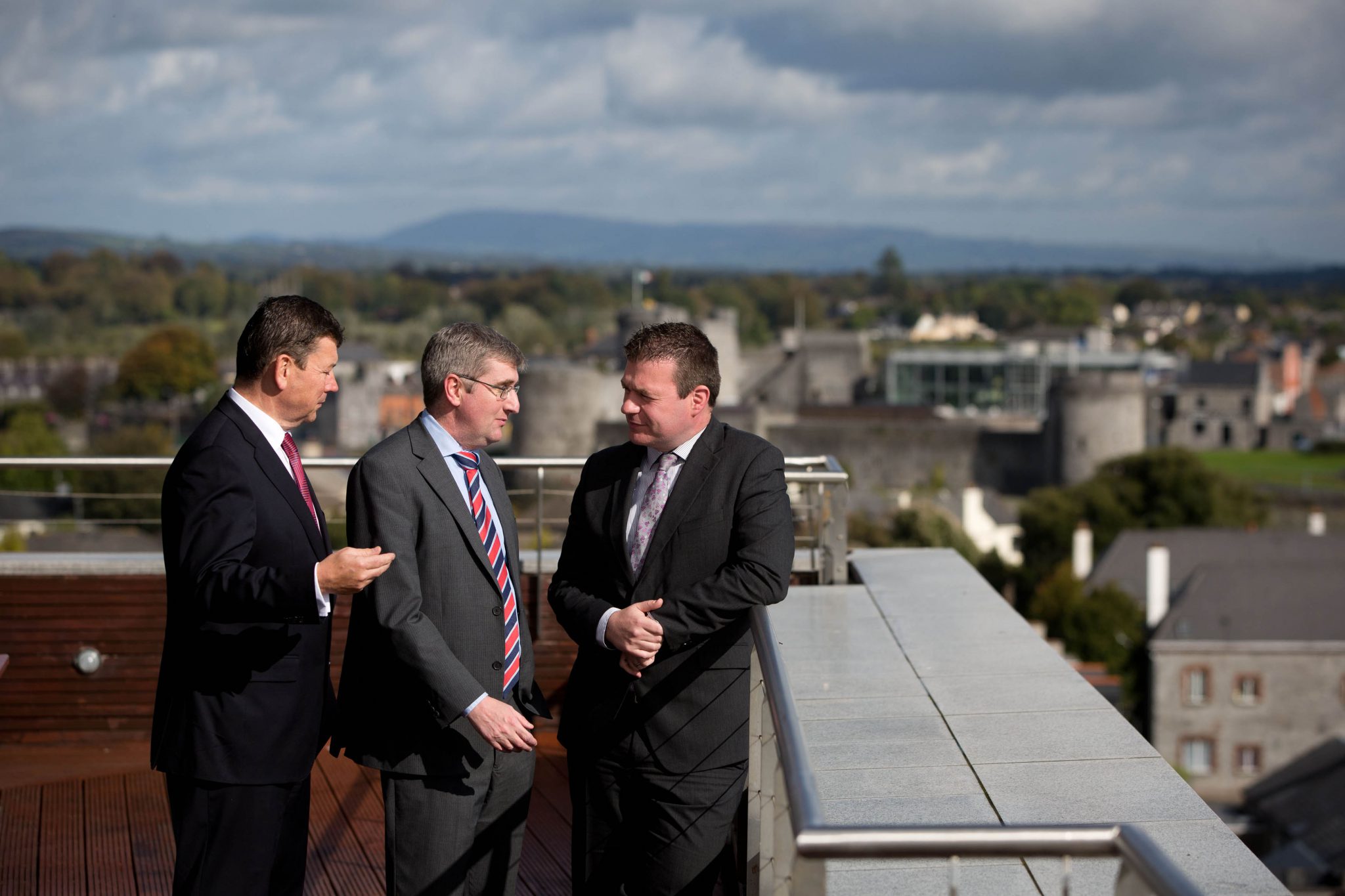 Banks Have Role to Play in Addressing Social Housing Shortages – ICSH
PRESS RELEASE
Thursday, 9th October 2014
Irish Council for Social Housing Holds Housing Finance Conference
Banks have an important role to play in addressing Ireland's social housing shortage.  That's according to the Irish Council for Social Housing (ICSH), which is hosting a major housing finance conference in Limerick today (09.10.14).
At the event, the Council called for Government to facilitate greater levels of lending by banks and other financial institutions for social housing projects.  According to Donal McManus, Executive Director of the ICSH, lending for such projects is low-risk, long-term and sustainable.
"Government funding for social housing was drastically cut over the past five years," said Mr. McManus.  "But there are 90,000 households on waiting lists for social housing, and public funding alone will not resolve this issue.
"Since the beginning of the recession, housing associations have, increasingly, turned to alternative finance models to fund social housing projects.  There is major potential for housing associations to leverage the limited levels of public funding available for social housing to access private finance; in fact, this is a model that has been successfully employed for over 30 social housing projects in Ireland to date.  We know that – with a combination of private finance and State funding – three new homes can be provided for every one provided when State funding alone is used.
"Loan finance for housing associations is currently available from the Housing Finance Agency and a number of other financial institutions that have entered the market recently to offer new loan finance deals.  However, to progress an ongoing housing programme, housing associations need swift access to private finance, supported by Government guarantee and an efficient approvals process.  This would provide a complementary source of financing in addition to the capital funding available from Government."
Making Greater Levels of Private Finance Available for Social Housing
At the housing finance conference, the ICSH is unveiling a new report, 'Enabling the delivery of social housing in Ireland', which outlines how housing associations could provide 5,000 social housing properties over the next three years once a number of policy measures are introduced, including promoting greater access to private finance.  The report contains a number of recommendations for Government on how to ensure greater levels of private finance are channelled into social housing projects, including:
The establishment of a Social Finance Solidarity Bond – as a tax-incentivised investment scheme for individuals – to provide low-cost loan funding to housing associations. According to the ICSH, this could be administered through the National Treasury Management Agency.  Loans could be provided at a low interest rate and over a long period (30 to 35 years) to reduce the funding cost to the housing association.  A similar scheme – the Livret A savings scheme – is successfully operating in France.
The Department of the Environment, Community and Local Government (DECLG) should consider the adoption of guarantees to build market confidence amongst investors, attract suitable long-term investment and reduce the cost of funds on housing associations. A recent international study showed there was a zero default rate amongst housing providers receiving guaranteed loans under a similar set-up to that proposed by the ICSH.
The property portfolios of banks should be considered in terms of increasing housing supply.
The DECLG should expedite the establishment of a special purpose vehicle, which could be funded by the European Investment Bank, to refurbish local authority housing and deliver new social housing units.
"The notion of investing in property became not only unpopular but hugely derided in the wake of the recession," said Donal McManus.  "As a nation, we need to re-introduce the idea that it is possible to invest with integrity in housing projects.  This is not speculative investment: lending to housing associations is a safe bet.  It is long-term, low-risk, investment.  This social housing financing model should be part of the new Social Housing Strategy, which is due to be published by Government over the coming weeks."
The ICSH conference is running throughout today and tomorrow at the Limerick Strand Hotel, Ennis Road, Limerick City.  The event is supported by AIB.  The Minister for the Environment, Community and Local Government, Alan Kelly TD, delivered the opening address at the conference, while other speakers include housing and finance experts from AIB, the European Investment Bank, the global investment bank Canaccord Genuity, PwC and NAMA.
The full programme for the ICSH's housing finance conference is available at: http://icsh.ie/content/events/icsh-housing-finance-conference-supported-aib-9-10-october-limerick-strand-hotel.
ENDS
Contact: Sarah Harte / Martina Quinn, DHR Communications, Tel: 01-4200580 / 087-9858259 / 087-6522033.
About The Irish Council for Social Housing
The Irish Council for Social Housing (ICSH) is the national federation for non-profit housing associations, representing approximately 270 members that provide social housing.  The sector manages over 27,000 homes for families on a low income, older people, people with disabilities and homeless households.