August 1, 2017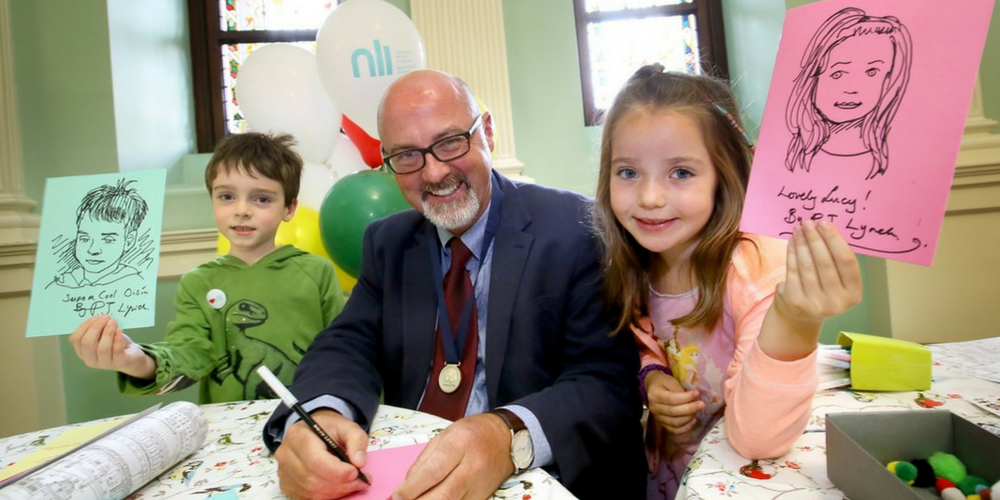 NLI and National Museum mark 140th anniversary with a joint programme of activities
PRESS RELEASE
Tuesday, 1st August 2017
National Library and National Museum to mark 140th anniversary with a joint programme of family-friendly activities
The National Library of Ireland (NLI) and National Museum of Ireland (NMI) have today (01.08.17) announced that they will host a joint programme of family-friendly activities on Saturday, 12th August to mark the 140th anniversary of their founding legislation.
Both institutions were established under the 1877 Dublin Science and Art Museum Act. To celebrate 140 years of collecting and preserving, interpreting and displaying the national collections, the NLI and the NMI will host the following special events:
The NLI is hosting its 140th birthday party celebration from 2pm to 5pm at the Library's main building on Kildare Street. Family-focused and free of charge, there will be live gospel music, arts and crafts activities, pop-up displays and visits to the NLI's iconic reading room and award-winning Yeats exhibition. Illustrator and Laureate na nÓg, PJ Lynch will join Director of the NLI, Dr Sandra Collins to cut a special birthday cake.
The NMI is celebrating its 140th anniversary with a free, family-friendly open day from 10am to 4pm at the National Museum of Ireland – Archaeology on Kildare Street. The celebration will include a number of themed art workshops and a pop-up photographic exhibition. The programme includes a spectacular display of black and white photographs of the Museum in the late 1800s; hunting for your favourite Museum artefact and art activities that inspire and give insight into bog bodies and the iconic Ardagh Chalice! Free 1877-inscribed cupcakes will be given out to mark the day!
Speaking about the Library's birthday event, Head of Outreach at the National Library of Ireland, Katherine McSharry, said: "We're really looking forward to celebrating the rich and wonderful history of the National Library with our visitors. Over the last 140 years, the Library has held a special place in the fabric of Irish life and, as we are embarking on a major redevelopment of our main building, this is a celebration both of our past and our future. We're delighted to join with our Kildare Street neighbours, the National Museum, to welcome everyone to celebrate with us."
Director of the National Museum of Ireland, Raghnall Ó Floinn, said: "For the past 140 years, promoting Ireland's distinctive culture and history and its place in the world has been at the heart of our work. We aim to put people at the centre of all we do and would like to celebrate our birthday with an open day for people of all ages. We encourage everybody to stop by both the Museum and the Library on 12th August to enjoy our programme of events and help us celebrate 140 years of memories."
Further information about the NLI birthday event is available at: www.nli.ie.