October 15, 2019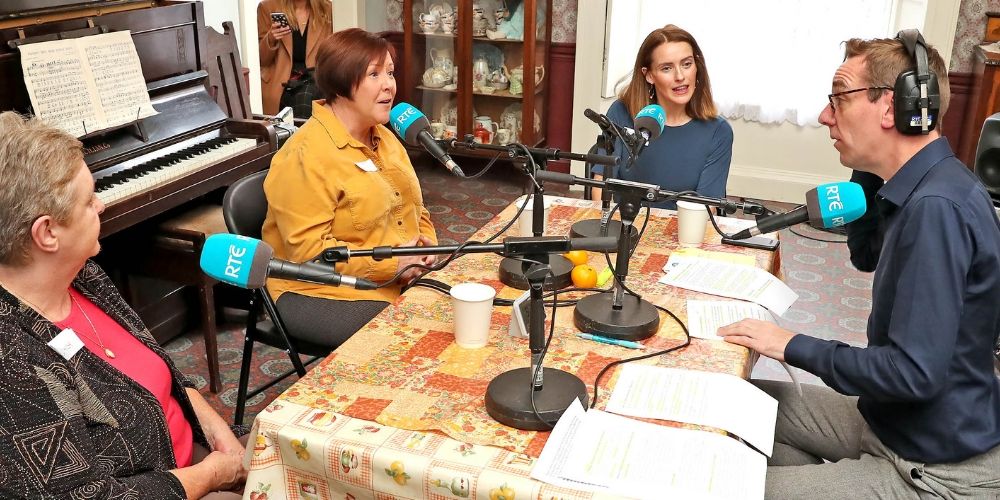 RTÉ Radio 1's Ryan Tubridy Show broadcasts live from 14 Henrietta Street
On Tuesday, 15th October 2019, RTÉ Radio 1's Ryan Tubridy Show broadcast live from Mrs Dowling's flat at 14 Henrietta Street to mark the Museum's first year in operation. Set in a Georgian townhouse in Dublin's north inner city, 14 Henrietta Street tells the story of the building's shifting fortunes through 300 years of city life, taking visitors on a journey from the building's grand Georgian beginnings to the tenement dwellings of its later years. Through people and memory, it aims to deepen understanding of the history of urban life and housing in Ireland. Through ongoing recording of the stories, personal experiences and objects of former residents of the tenements, coupled with social and architectural history research, the museum gathers, interprets and preserves Dublin's tenement history.
The Ryan Tubridy Show broadcast took place in front of an assembled audience of neighbours, staff members and friends of the Museum and included interviews with Head of Visitor Experience at 14 Henrietta Street, Gemma Sexton; historian, Tim Murtagh; Linda Dowling, granddaughter of Mrs Lizzy Dowling; and former residents of 14 Henrietta Street, Jane Lynch and Peter Brannigan.
For further information visit: www.14henriettastreet.ie.