July 21, 2016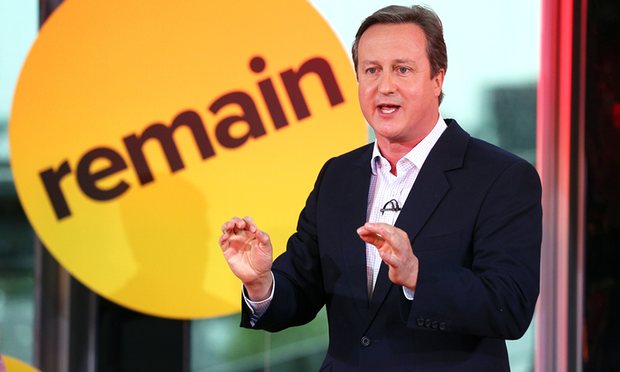 Brexit: The power of emotion in communications
The Brexit hangover continues as uncertainty prolongs, what will now happen is still unknown. However, something that is clear is how the 'Remain' side failed to connect with the ordinary British voter.
There has been much opinion given as to why Brexit will now be a reality. "Economics", "leadership" and "immigration" are words that keep appearing as commentators try their best to analyse how exactly the 'Leave' campaign managed to do what many thought would never happen. Although an issue such as immigration was undoubtedly an immense contributor to the final result, of less analysis has been how exactly the 'Leave' campaign managed to effectively communicate these influencing factors.
Above all, what the 'Leave' campaign did successfully was to utilise the power of emotion in communicating their message to the public. Instilling and maintaining such public confidence requires both managing and understanding emotion. This skill allows the campaigner to understand how the public are feeling and to effectively make a connection with them. Generally, the ordinary man or woman on the street is less caught up with complex policies, the structures of institutions or economics. What does appeal to them is passion and charisma, and above all, how it will affect their lives. It is this passion that forces a person to examine the choices that are presented before them.
Reflecting on Brexit, it was the 'Leave' side that used stories as an effective tool to bring emotion into their campaigning. In comparison, the 'Remain' side concentrated on logic. It was this approach that was disastrous for the 'Remain' side as logic was never going to appeal to an electorate who felt hard done by. Then British prime minister, David Cameron heavily relied on speaking about the economics, the institutions and the policies of the EU. As a result, he failed to engage a majority of the electorate and found himself with a serious communications problem. Statistics can be good for reinforcing an argument but when statistics are used alone – you fail to win the hearts and minds of the electorate, and that's how you win a campaign.
In comparison, the message delivered by Boris Johnson and Nigel Farage resonated with voters. They used emotion and passion in their language. Their message, including the "mistaken" NHS bus campaign, appealed to the ordinary British person. They used words that people could understand and they drew on examples of everyday life. Talking about the policies of economic institutions was never going to speak to the majority of the electorate. People connect with people and issues they can relate to.
The use of plain English made a significant contribution to the 'Leave' side winning more votes. Their 'man of the people' image made sure to connect with the target electorate and their passion and use of emotion made people stop and examine their choices. In comparison, the 'Remain' campaign was heavily based on economics and statistics. It was a campaign that was largely out of touch with the ordinary man on the street and their message did not connect. A major lesson that can be learned from this is that words such as "economy", which were used by the 'Remain' side, needed to be translated to everyday language such as "jobs" and "income".
A winning campaign is one that speaks directly to its target audiences – in this case lower paid workers, the unemployed, families, people with concerns about immigration, and pensioners. A truly winning campaign is one that engages the target audience by telling a story that combines evocative images and emotion with factual information. Never underestimate the role of emotion plays in winning a campaign.
Photo via The Guardian